Danny Abboud, DDS Dentist
---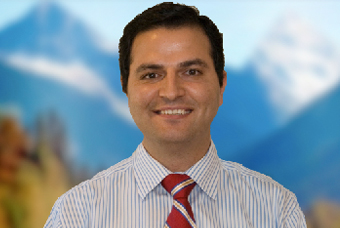 Dr. Danny Abboud attended Dental school at the University of Colorado, School of Dental Medicine, where he graduated from in 2007.
Dr. Abboud had the privilege of taking over at Boulder Dental Center in 2010 after practicing in Santa Fe, New Mexico. Dr. Abboud has been honored to continue the running of a comprehensive and accessible dental practice on Canyon Blvd, where patients have been receiving dental care in the same location for more than 40 years. Dr. Abboud has also been passionate about expanding Boulder Dental Center to other locations to ensure the people of Boulder county have access to quality and affordable dental care.
Through a combination of state of the art technology, sensible treatment plans and genuine devotion to the unique needs of each patient, Dr. Abboud preserves healthy teeth and gums, alleviates oral discomfort and improves the appearance of smiles on a daily basis. He has applied his unique blend of artistic and technical skills to produce durable and aesthetic results in thousands of patients. Dr. Abboud loves to incorporate new technologies to provide patients with the most up to date dental care. Dr. Abboud is dedicated to lifelong learning through continuing education courses, he especially enjoys expanding his knowledge in dental implantology and oral surgery.
Dr. Danny Abboud is licensed by the Dental Board of Colorado and is a member of the American Dental Association, American Academy of General Dentistry, the Academy of Osseointegration and Colorado Dental Association. Dr. Abboud is adjunct faculty at the University of Colorado, School of Dental Medicine, Restorative Department.
When not practicing dentistry, Dr. Abboud likes to spend time with his wife and their two small children. He likes to enjoy all that Boulder and Colorado have to offer including, hiking, skiing, riding his bike and strolling through the farmers market.
Dori Papir, D.M.D. M.S Orthodontist
---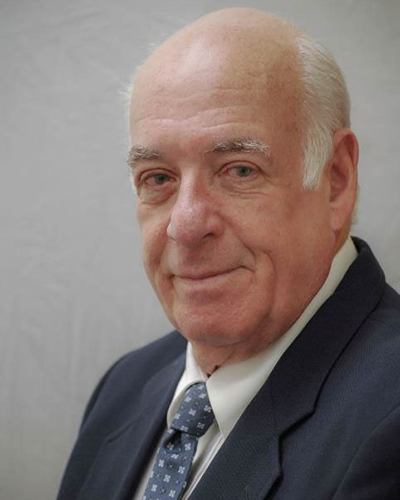 Dr. Dori Papir attended the University of Connecticut School of Dental Medicine where he got his D.M.D. degree in 1977. Following dental school, Dr. Papir then served as a Captain in the Army Dental Corps for 2 years. Dr. Papir then obtained his orthodontic Certificate at School at Ohio State University College of Dentistry in 1984. In 1994, Dr Papir received a Masters of Science degree in which he completed a thesis titled, "Depth of Cut Determination in Frontal Tomographic Technique fo the Tempromandibular Joint" at the Ohio State University.
Dr. Papir's professional interests is the specialty of orthodontics and the creation of great smiles mostly through non-extraction therapy of the adult dentition. With the use of orthodontic specialty appliances, Dr. Papir can expand and correct narrow and crowded dental arches without the necessity for orthognathic surgical corrections of the jaws. In addition, Dr. Papir has been successful in the treatment of head neck and facial pain resulting from a malocclusion (bad bite) and in the treatment of most Temporomandibular Joint Disorders (TMJ) without the necessity of oral TMJ splints. Through the use of non-extraction orthodontic therapy and arch expansion, Dr. Papir has helped patients suffering from OSA (Obstructive Sleep Apnea).
Anne Mangold, DDS Orthodontics
---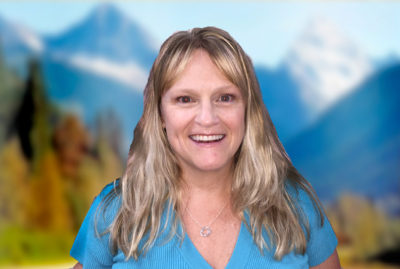 Dr. Anne Mangold is a graduate of the University of Notre Dame, and the University of Michigan School of Dentistry. After sixteen years of practicing family dentistry in Michigan, Dr. Mangold made the choice to learn and practice orthodontics. Moving teeth to create beautiful, healthy smiles is her passion. She follows in the footsteps of her father, Michigan dentist and educator, F. Mullen Barrett DDS. Dr. Barrett was a general dentist who practiced orthodontics in the 1970's and 80's, and helped pioneer palatal expansion in the growing child. His method minimizes the need for 'four bicuspid extractions' and protects Temporomandibular Joint health.
Dr. Mangold has been practicing orthodontics for seventeen years: the first five years with David Sabott DDS MS in Boulder, and since 2003 as part of a group practice in Northglenn. She has completed hundreds of hours of postgraduate orthodontic education, including the Mid-America Orthodontic Society. Dr. Mangold participates annually in the University of Michigan Moyer's Orthodontic Symposium. The Symposium, Interdisciplinary Therapy: Using Contemporary Approaches for Complex Cases, focuses on the most current knowledge for the management of patients with complex dental, periodontal, and skeletal conditions. Achieving the best possible outcomes in such cases requires understanding of clinical principles across different dental disciplines, sound diagnostic skills and optimal communication and coordination between various providers.
Dr. Mangold is excited to be joining the excellent providers at Littleton Dental . As a team, they will be able to offer the full range of dental and orthodontic solutions. They will collaborate to produce optimal outcomes for their Littleton Dental patients.
Dr. Anne Mangold is certified with Invisalign, and also offers orthodontic treatment with traditional braces. She is licensed by the Dental Board of Colorado, and is a member of the American Dental Association, the Colorado Dental Association, and the Metropolitan Denver Dental Society.
Jesse Goldman, DDS
---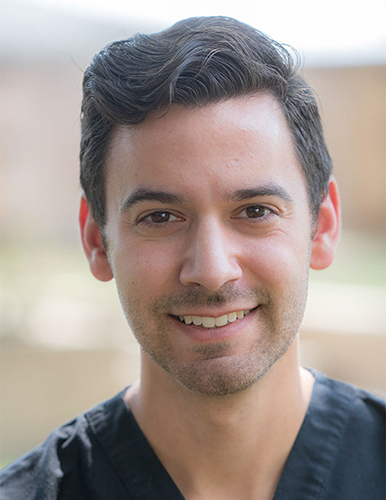 Dr. Jesse Goldman was born in Boston and raised in Andover, Massachusetts. From 2008 to 2012, he attended Colby College in central Maine and graduated with a major in music and a minor in chemistry. Dr. Jesse's dad and brother are both dentists, and while growing up they both conveyed to him their shared passion for the profession. In 2013, Dr. Jesse moved to Baltimore to study dentistry at the University of Maryland. After graduating in 2017, he attended a one-year Advanced Education in General Dentistry in Mesa, Arizona at A.T. Still University's Advanced Care Dental Clinic. In residency, Dr. Jesse learned advanced dental techniques, and how to utilize cutting edge technology to optimize patient treatment.
Dr. Jesse's dream has been to move to Colorado to live and work, and in the summer of 2018, he made the leap and relocated all while looking for a dental position. He greatly looks forward to helping create a warm clinic environment and to providing top quality treatment to his patients at Littleton Dental.
Dr. Jesse hopes to aggressively pursue continuing education in multiple disciplines so that he may treat his patients with the best available techniques. He is currently a member of the ADA and AGD, and has already begun his learning with Spear, a premier dental education organization.
Outside of the dentistry, Dr. Jesse spends his time backpacking, hiking, skiing and doing photography. He is a violinist who has been playing since age 5, and hopes to join a local band or orchestra once he settles in his new home.
Eric A. Dale, DDS Periodontist
---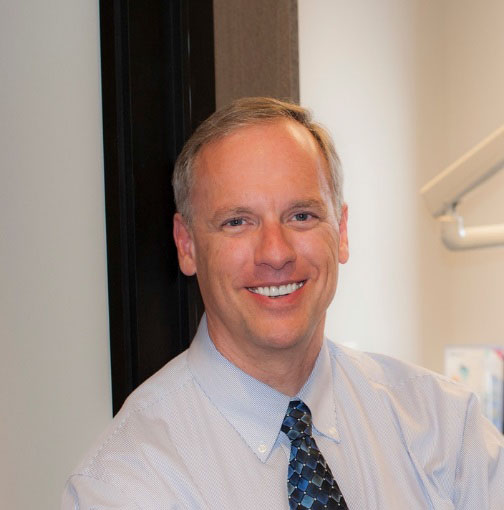 Dr. Eric A. Dale graduated from the UCLA School of Dentistry. He did his residency training at Oregon Health Sciences University. This specialty program provided an additional three years of exclusive training in all aspects of periodontics and the placement of dental implants. Dr. Dale did his undergraduate studies at UCLA, graduating with a Bachelor's of Science in Psychobiology.
Dr. Dale has been involved in academics for over 20 years. He has been teaching at Denver Health Hospital since January 2000 where he teaches recent graduates of dental schools from across the country. The program consists of General Practice and Oral Surgery Residents. Besides teaching these Doctors advanced surgical procedures on actual patients, he also presents an extensive lecture series. Topics of these courses include basic sciences (reviews of anatomy, histology, pharmacology, etc…), surgical and restorative techniques of dental implants, advanced periodontal therapies, and esthetics of dental implants. He previously taught at the University of Colorado Dental School and Oregon Health Sciences University.
When he is not helping people battle periodontal disease, Dr. Dale stays active. He plays sand volleyball weekly, runs around Washington Park, and skis the bumps and trees. Chasing after his 2 kids who are 8 and 10 (as of 2018) also requires high energy.