Danny Abboud, DDS Dentist
---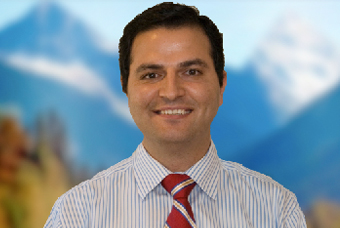 Dr. Danny Abboud attended Dental school at the University of Colorado, School of Dental Medicine, where he graduated from in 2007.
Dr. Abboud had the privilege of taking over at Boulder Dental Center in 2010 after practicing in Santa Fe, New Mexico. Dr. Abboud has been honored to continue the running of a comprehensive and accessible dental practice on Canyon Blvd, where patients have been receiving dental care in the same location for more than 40 years. Dr. Abboud has also been passionate about expanding Boulder Dental Center to other locations to ensure the people of Boulder county have access to quality and affordable dental care.
Through a combination of state of the art technology, sensible treatment plans and genuine devotion to the unique needs of each patient, Dr. Abboud preserves healthy teeth and gums, alleviates oral discomfort and improves the appearance of smiles on a daily basis. He has applied his unique blend of artistic and technical skills to produce durable and aesthetic results in thousands of patients. Dr. Abboud loves to incorporate new technologies to provide patients with the most up to date dental care. Dr. Abboud is dedicated to lifelong learning through continuing education courses, he especially enjoys expanding his knowledge in dental implantology and oral surgery.
Dr. Danny Abboud is licensed by the Dental Board of Colorado and is a member of the American Dental Association, American Academy of General Dentistry, the Academy of Osseointegration and Colorado Dental Association. Dr. Abboud is adjunct faculty at the University of Colorado, School of Dental Medicine, Restorative Department.
When not practicing dentistry, Dr. Abboud likes to spend time with his wife and their two small children. He likes to enjoy all that Boulder and Colorado have to offer including, hiking, skiing, riding his bike and strolling through the farmers market.
Jesse Goldman, DDS
---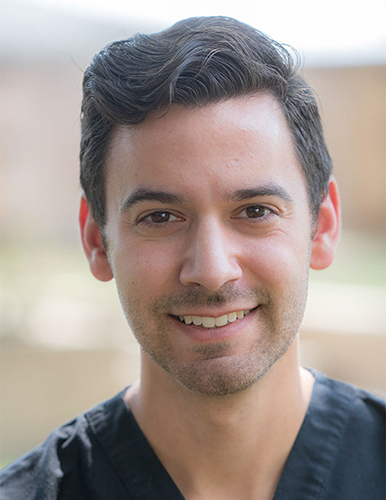 Dr. Jesse Goldman was born in Boston and raised in Andover, Massachusetts. From 2008 to 2012, he attended Colby College in central Maine and graduated with a major in music and a minor in chemistry. Dr. Jesse's dad and brother are both dentists, and while growing up they both conveyed to him their shared passion for the profession. In 2013, Dr. Jesse moved to Baltimore to study dentistry at the University of Maryland. After graduating in 2017, he attended a one-year Advanced Education in General Dentistry in Mesa, Arizona at A.T. Still University's Advanced Care Dental Clinic. In residency, Dr. Jesse learned advanced dental techniques, and how to utilize cutting edge technology to optimize patient treatment.
Dr. Jesse's dream has been to move to Colorado to live and work, and in the summer of 2018, he made the leap and relocated all while looking for a dental position. He greatly looks forward to helping create a warm clinic environment and to providing top quality treatment to his patients at Littleton Dental.
Dr. Jesse hopes to aggressively pursue continuing education in multiple disciplines so that he may treat his patients with the best available techniques. He is currently a member of the ADA and AGD, and has already begun his learning with Spear, a premier dental education organization.
Outside of the dentistry, Dr. Jesse spends his time backpacking, hiking, skiing and doing photography. He is a violinist who has been playing since age 5, and hopes to join a local band or orchestra once he settles in his new home.
Eric A. Dale, DDS Periodontist
---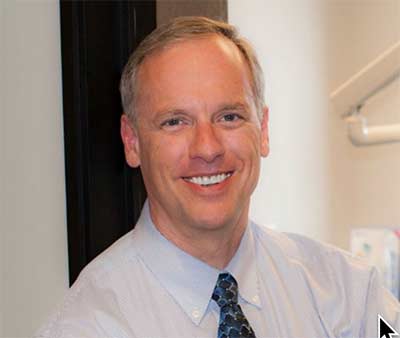 Dr. Eric A. Dale graduated from the UCLA School of Dentistry. He did his residency training at Oregon Health Sciences University. This specialty program provided an additional three years of exclusive training in all aspects of periodontics and the placement of dental implants. Dr. Dale did his undergraduate studies at UCLA, graduating with a Bachelor's of Science in Psychobiology.
Dr. Dale has been involved in academics for over 20 years. He has been teaching at Denver Health Hospital since January 2000 where he teaches recent graduates of dental schools from across the country. The program consists of General Practice and Oral Surgery Residents. Besides teaching these Doctors advanced surgical procedures on actual patients, he also presents an extensive lecture series. Topics of these courses include basic sciences (reviews of anatomy, histology, pharmacology, etc…), surgical and restorative techniques of dental implants, advanced periodontal therapies, and esthetics of dental implants. He previously taught at the University of Colorado Dental School and Oregon Health Sciences University.
When he is not helping people battle periodontal disease, Dr. Dale stays active. He plays sand volleyball weekly, runs around Washington Park, and skis the bumps and trees. Chasing after his 2 kids who are 8 and 10 (as of 2018) also requires high energy.
Cassio Castro, DMD
---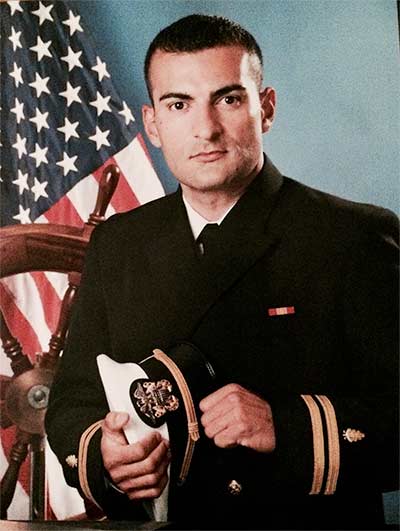 Dr. Castro is originally from Brazil. He graduated from Anapolis Dental School in 2003 and practiced as a General Dentist in Brazil for over 2 years. Shortly thereafter, Dr. Castro relocated to the United States where he attended the University of Pennsylvania, School of Dental Medicine, and graduated in 2011 with a DMD Certification. During his academic years, Dr. Castro's dedication, professionalism, attitude, skills, and passion were consistently praised by both patients and faculty. For that reason, he was referred to be a part of the Medically Complex Honors Program, Clinical Honors Program, and Teaching Coordinator for the Pre-Clinical PASS Program – Class of 2013.
Dr. Castro is an outstanding Dentist who consistently puts the needs of his patients ahead of his own. He operates in a methodical and non-hurried manner, and is a stickler for the minute details. One can say that he is a bit of a perfectionist. When it comes to a patients Smile and Overall Satisfaction, Dr. Castro will not rest until he is satisfied with the work that has been performed. Dr. Castro chose to become a dentist because he saw the impact that he can have in a patient's life. When asked why he does what he does, he often explains that "We are only given 1 set of teeth in our lives, my job and passion are to make sure that a patient can keep their teeth, and keep their Smile for as long as possible".
Lauren Busch, DDS, MS Orthodontist
---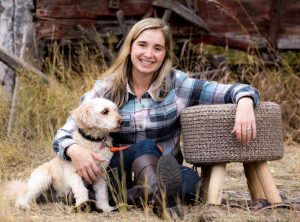 Dr. Lauren earned her Bachelor of Science in Biology and Doctor of Dental Surgery degrees at the University of Michigan in her hometown of Ann Arbor, Michigan. She completed her Residency and Master of Science in Orthodontics at Seton Hill University in Greensburg, PA. Prior to dental school, she worked in an orthodontic office and as an orthodontic researcher for the very orthodontist that treated her when she was a child!
Dr. Lauren has published multiple scientific articles on orthodontic topics ranging from Rapid Maxillary Expansion, impacted canines, impacted second molars, Clear Aligner Therapy, cleft palate treatment, and other topics.
Dr. Lauren enjoys treating her patients as she would treat her own daughter – conservatively and compassionately. She strives to treat her patient's chief concern and develop a real connection with them during their treatment. When a patient's treatment requires other dental specialties, she enjoys connecting with other doctors and working in a team environment.
Outside of orthodontics, Dr. Lauren enjoys spending time with her family and dogs, running, cooking, traveling, skiing, and Michigan football!
Teerthesh Jain, DDS
---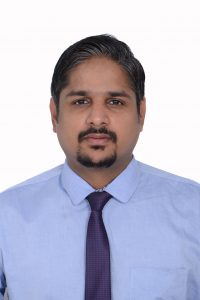 Dr. Teerthesh Jain is from, India, graduated from University of Colorado, School of Dental Medicine in 2020. He was inducted into the Omicron Kappa Upsilon (OKU) society a national dental honor society for being among the top five candidates in the class.
He is a member of the American Dental Association, the Colorado Dental Association and Metro Denver Dental Society.
Earning both his BDS and Masters in Prosthodontics in India, He's attended and taught at multiple schools, including as a lecturer in Saudi Arabia. He established and managed a practice in India before moving to the United States.
Dr. Jain and his wife has a beautiful daughter and handsome son. When not at work he likes to spend time with his family.
Vasim Momin, DDS, MD, MS Oral Surgeon
---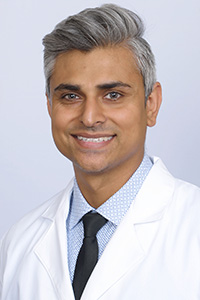 Dr. Momin completed his undergraduate education at Georgia State University, Atlanta, where he graduated with a Bachelors of Science degree in Chemistry. He then went on to receive his Masters of Science in Organic Chemistry at Georgia State University. Soon after, he went on to receive his Doctor of Dental Surgery (DDS) Degree from New York University.
Dr. Momin studied in a residency program through the University of Illinois at Chicago, was
recognized as a member of the Dean's List, and won the AAOMS Philip J Boyne Scholarship Award. He also is an avid volunteer with the International Public Health Outreach in St. Georges, Granada, and frequently participates in the annual Chicago Oral Cancer Walk. Dr. Momin is an active member of the American Association of Oral and Maxillofacial Surgery, as well as the Texas Society of Oral and Maxillofacial Surgeons.
Dr. Momin is passionate about oral surgery and is fully dedicated to providing the highest level of patient care and service. "I believe in a patient-centered approach to care. Every patient is unique, and understanding each patient and their specific concerns is a crucial part of developing individualized treatment plans. My goal is to provide the highest quality of care for all my patients by utilizing the latest state-of –the-art technology."
Dr. Momin was born in India and grew up in Atlanta, GA. In his spare time, he enjoys an active lifestyle. He also loves to
travel (especially to Morocco!) and he enjoys spending quality time with family and friends, and cheer on his favorite sports
teams.