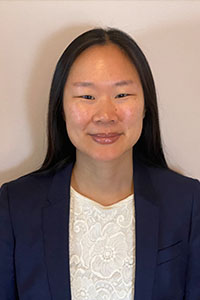 Dr. Hsu is a board certified pediatric dentist. She graduated magna cum laude from New York University and obtained her dental degree from Harvard. While at Harvard, she was the recipient of an NIDCR/NIH research training grant to investigate Early Childhood Caries. After receiving her dental degree, Dr. Hsu completed a general practice residency at the Harvard affiliated hospitals in Boston, where she became well versed in dental trauma/emergencies and in the management of medically complex patients.
She then worked as a general dentist, where she was well loved by her patients. This is when it became apparent to her that she had a passion for pediatric dentistry. Dr. Hsu returned to New York to complete her pediatric dentistry residency at The Mount Sinai Hospital. There she received extensive training in various behavior management techniques and gained significant experience performing procedures with "laughing gas" and under general anesthesia. Dr. Hsu worked for several years in private practice in NYC before joining us here in Colorado. In her free time, she loves exploring the outdoors and checking out new restaurants with friends and family.  
Dr. Hsu's main goal is to provide her patients with a pleasant experience, thereby setting the stage for optimal oral health. Dr. Hsu's motto is: "Going to the dentist is fun!" She looks forward to meeting you and your family.