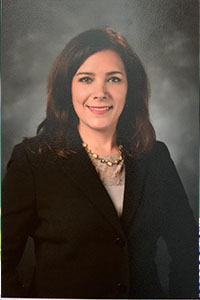 Dr. Soltani Strives to make her dentistry unique by being a leader in patient care, and by providing beautiful and lasting dentistry using the most advanced technology. 
Her top priority is your comfort and she finds it extremely rewarding to get patients out of pain and ease any fear of dentistry. She listens to her patients until she fully understands their concern and she explains all dental procedures necessary to be done in details for them and answers the questions they have. She is gentle and he patients love her calm and friendly manner. 
She is committed to providing all of her patients with the same quality of care she would want for herself and her family. 
Her artistic and perfectionist nature has allowed her to create beautiful smiles by providing advanced cosmetic treatments such as porcelain veneers and crowns, bridges and dental implant restorations as well as Invisalign orthodontic treatment. 
Dr. Soltani started practicing dentistry in 2005 and her interest in developing her skills would lead her to complete many continuing education courses in complicated full mouth reconstruction, orthodontic treatment, and TMD Botox treatment.  
She graduated from University of Colorado School of dental medicine and started practicing in Colorado right after graduation. She is an active member of American Dental Association , Colorado Dental Association , and American Academy of Cosmetic Dentistry. 
Dr. Soltani loves the nature of Colorado and she spends her free time with her family, exploring the nature of mountains, hiking, biking and skiing.