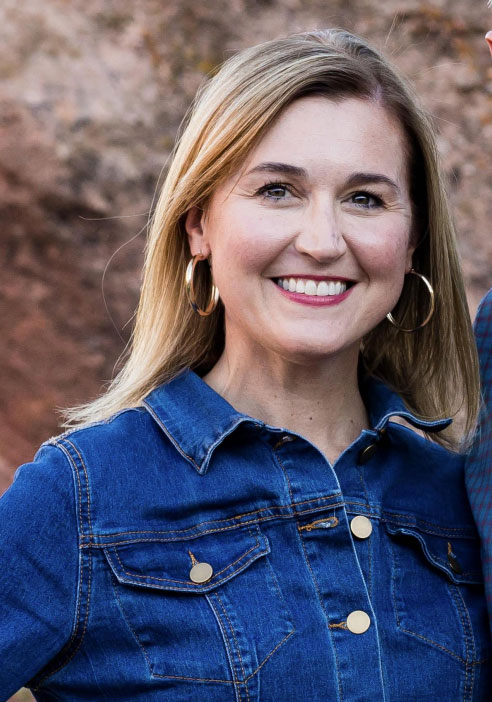 Dr. Marcie Flack was born and raised in Ohio. She completed her undergraduate degree at The Ohio State University in 2002, and her dental degree from The Ohio State University College of Dentistry in 2006. She received her specialty training certificate in pediatric dentistry from Case Western Reserve at Rainbow Babies and Children's Hospital, Cleveland, in 2009. Dr. Flack and her family then moved to Colorado, where she practiced until moving to Albuquerque and starting her own practice in 2013. After three years in New Mexico, Dr. Flack and her family decided to make the move back to Colorado to be closer to family and friends.
Dr. Flack is also a board certified pediatric dentist. She has worked in many settings, including private practice, dental safety net, not-for-profit clinics, and the hospital environment.
She and her husband, David, have four children ranging in age over eight years. Dr. Flack is an avid runner and she and her family enjoy numerous sports and just about anything outdoors. The family is happy to come back to the beautiful state of Colorado and once again call it home.